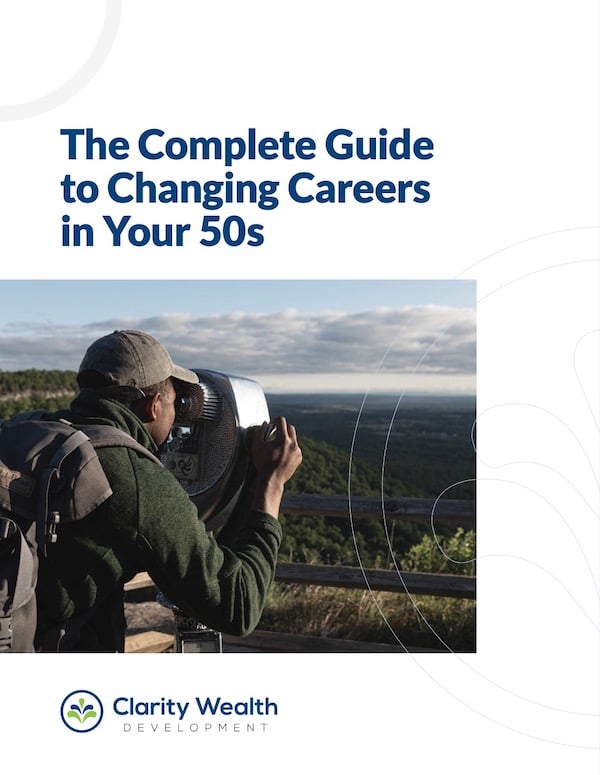 Free Downloadable Ebook:
The Complete Guide to Changing Careers in Your 50s
Changing careers can be both exciting and stressful – especially when retirement is on the horizon. This guide is designed to help you discover what you truly want from a career change, as well as how to make the transition as smooth as possible.
Inside this guide, you'll learn...
How to recognize the signs pointing you toward a career change
How to reveal deeper insights into your motivations and goals
How to not only survive, but thrive through the transition
How to leverage financial life planning to reach success in your new career